Sarah J. Sloat
3 Visual Poems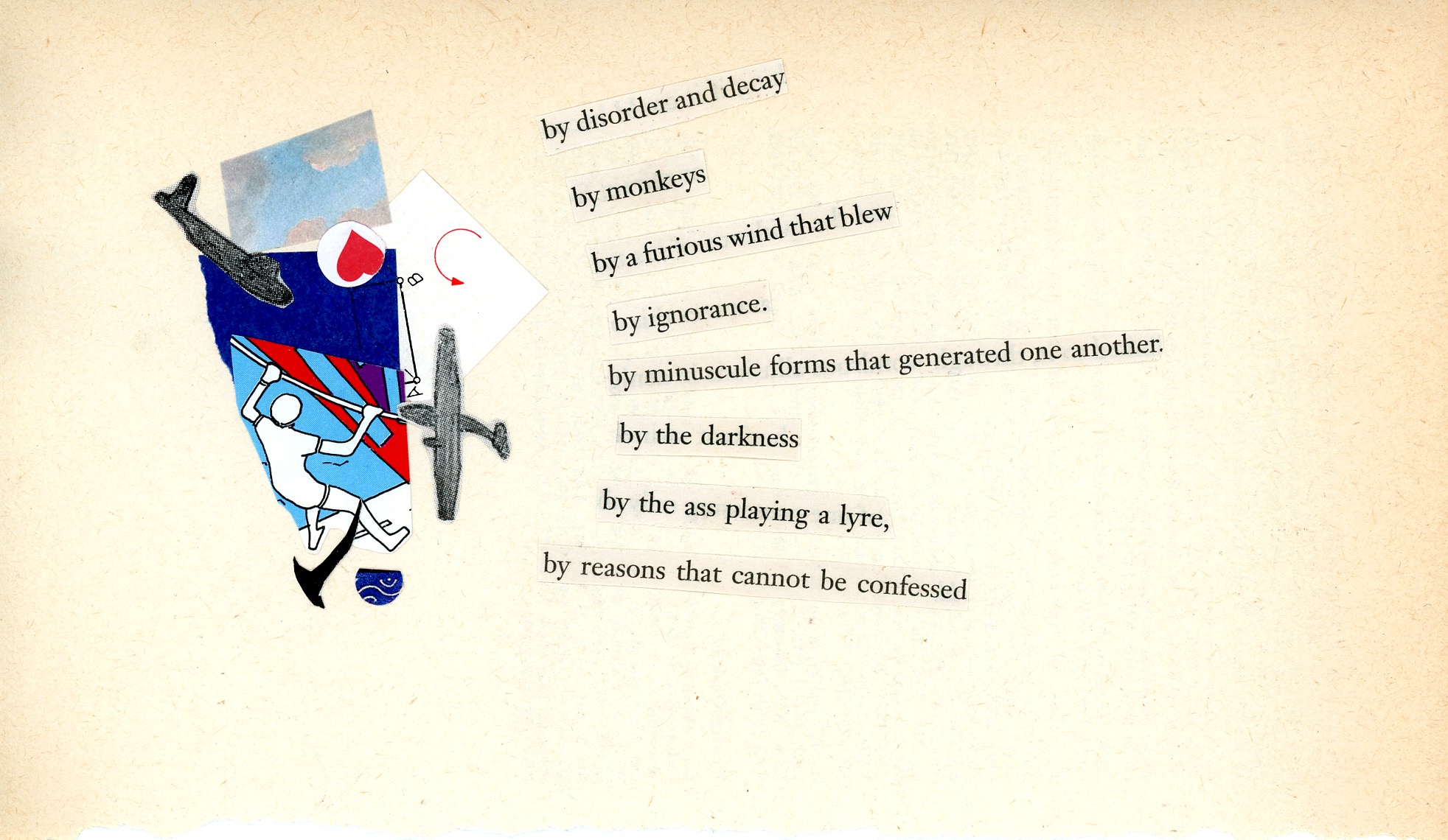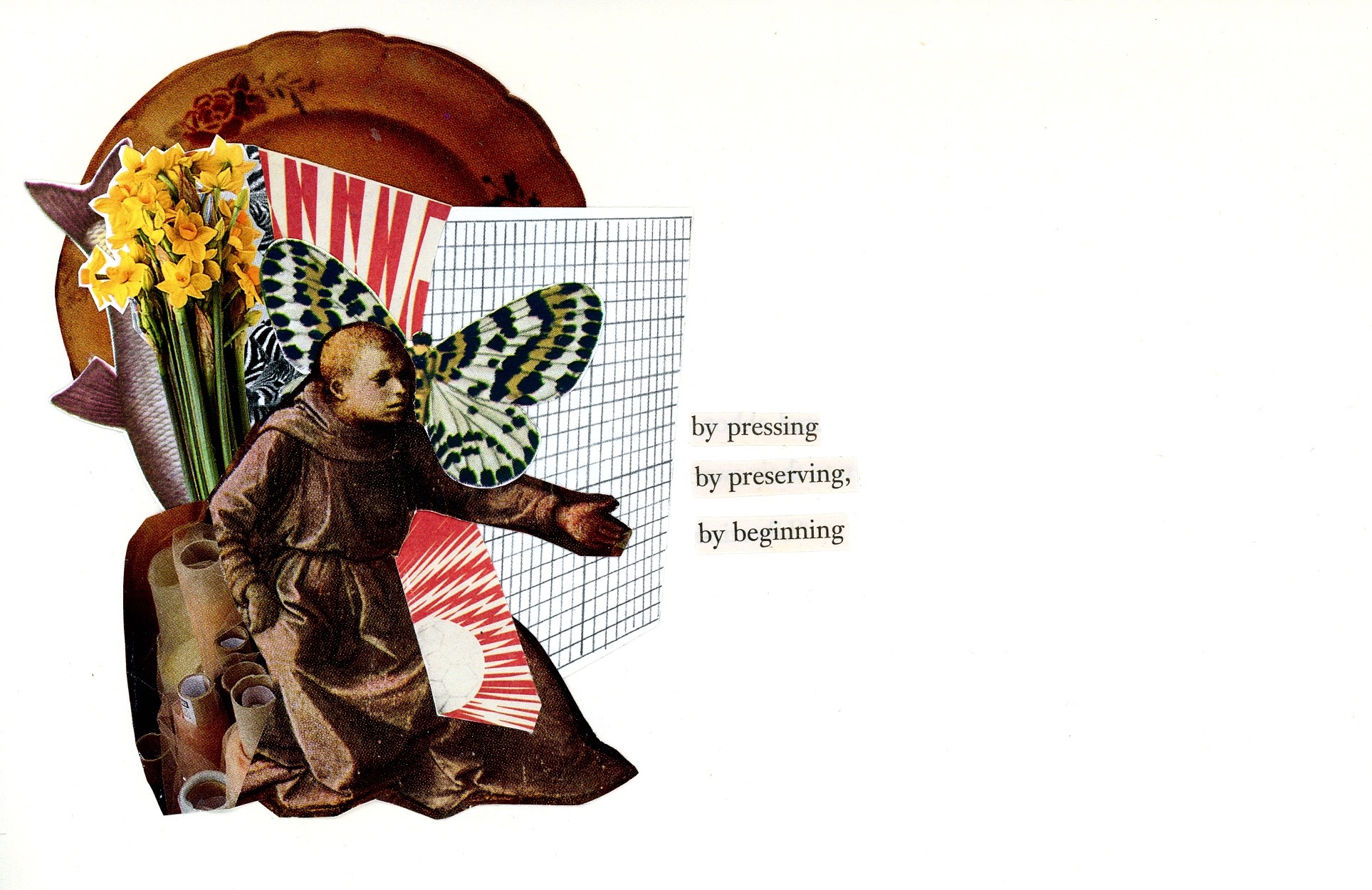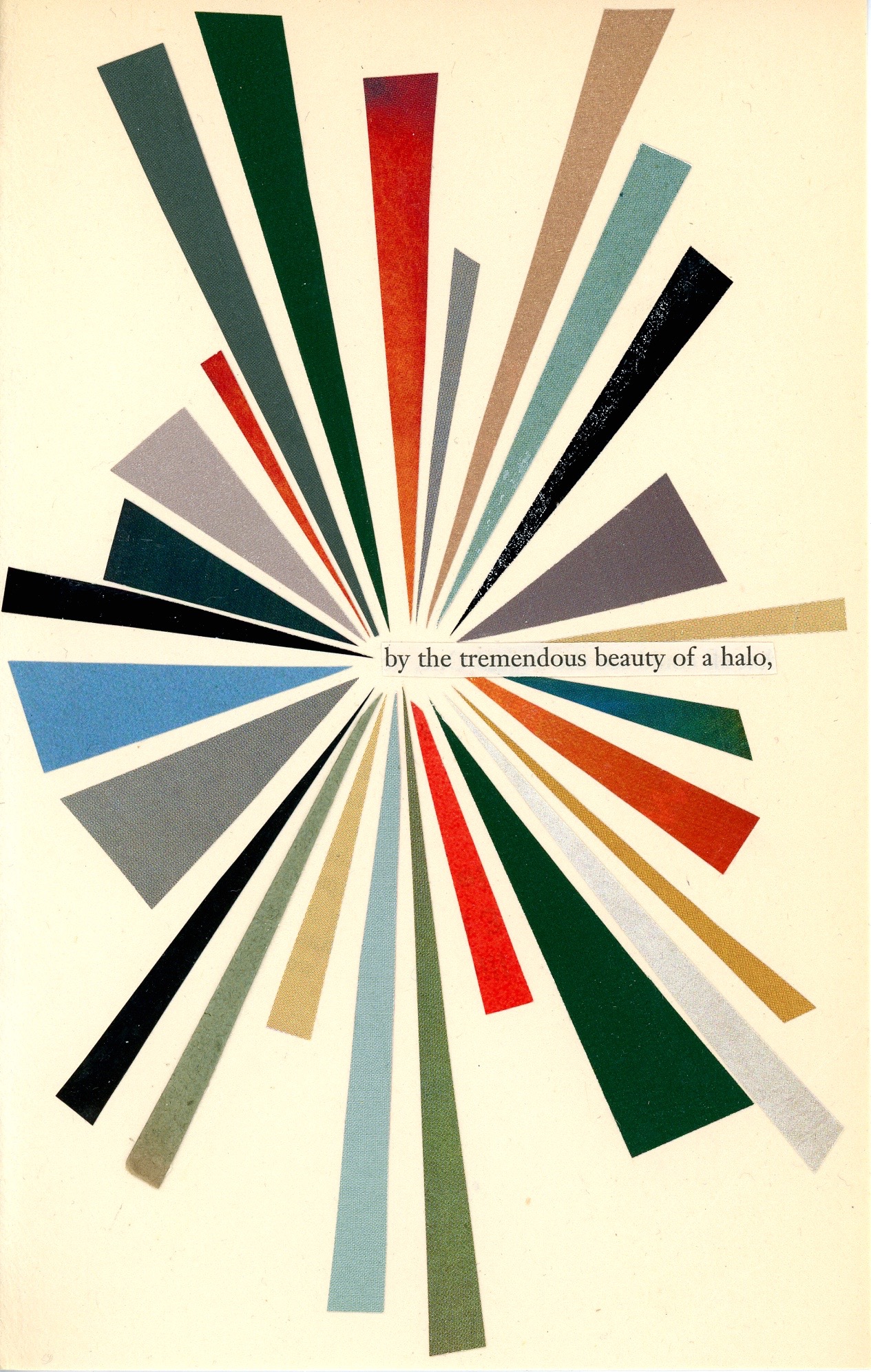 ---
Source & Method
These collaged pieces are part of a series exploring the concept of agency using 'by' phrases found in books, in this case in Umberto Eco's The Name of the Rose.
Sarah J. Sloat
splits her time between Frankfurt and Barcelona, where she works in news. Her book of visual poetry,
Hotel Almighty
, is out from Sarabande Books. You can keep up with her at
www.sarahjsloat.com
.
---