Andrew McIver
End of the Empire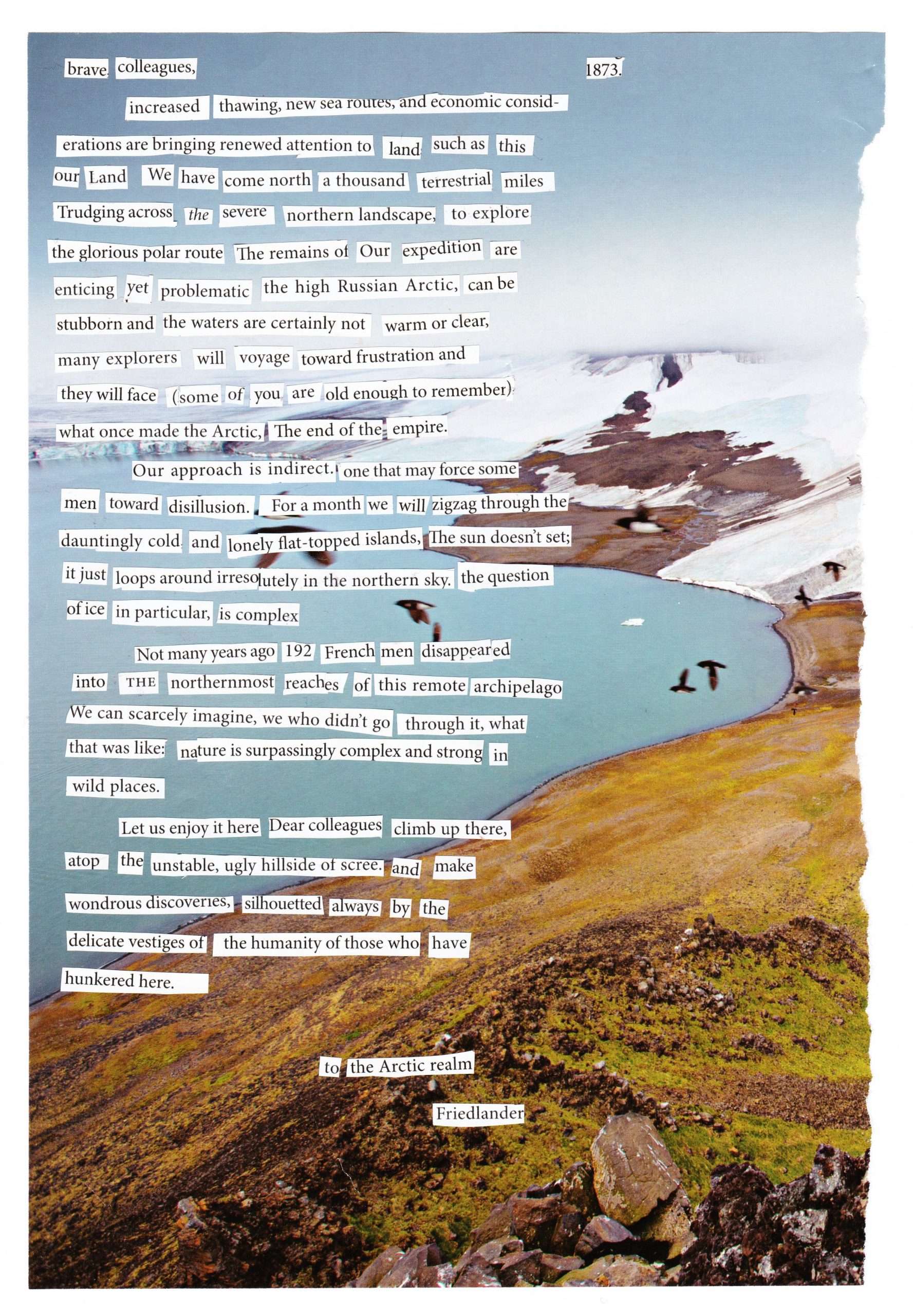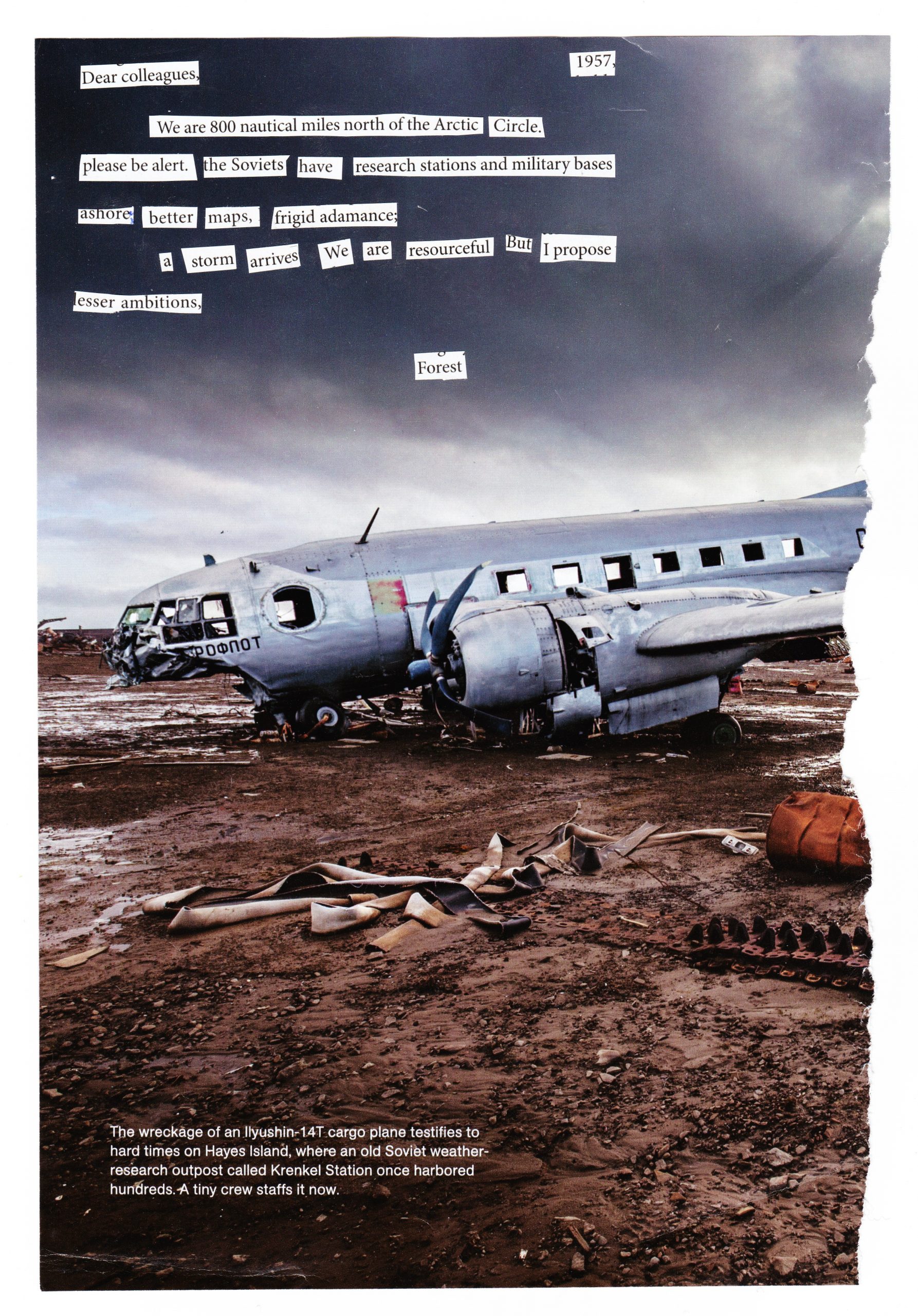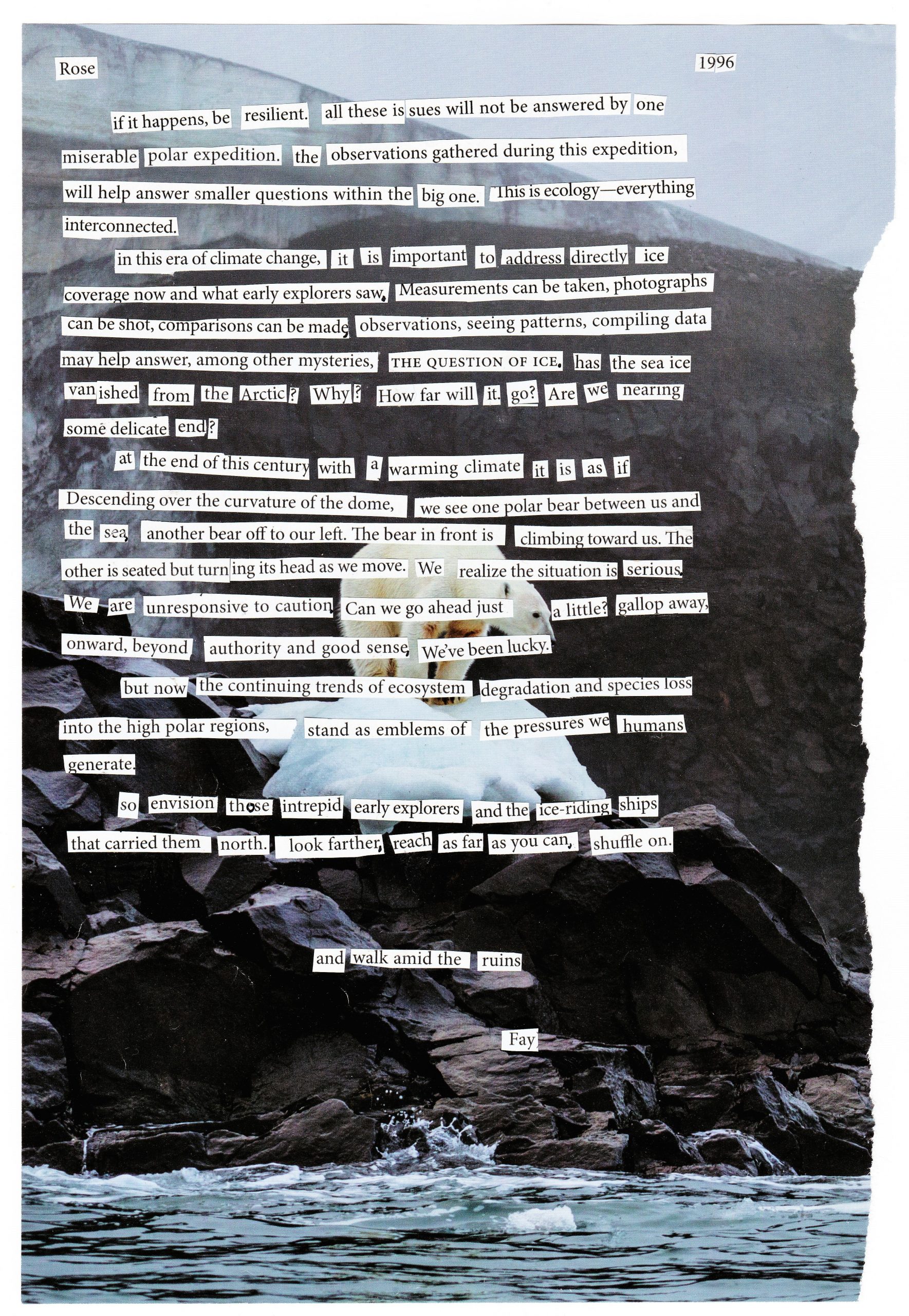 ---
Source & Method
Source Text:
Franz Joseph Land: The Meaning of North
by David Quammen (National Geographic, August 2014).
Photos: Corey Richards. Constructed using cut-ups and collage, pasting words and phrases on top of images from the source text.
---
Andrew McIver
is the author
What the River Was,
a collection of original and found poetry forthcoming December 12, 2020. You can find his work online at
andrew-mciver.com
 or @andrewmciver_ on Instagram.
---