INSTABILITY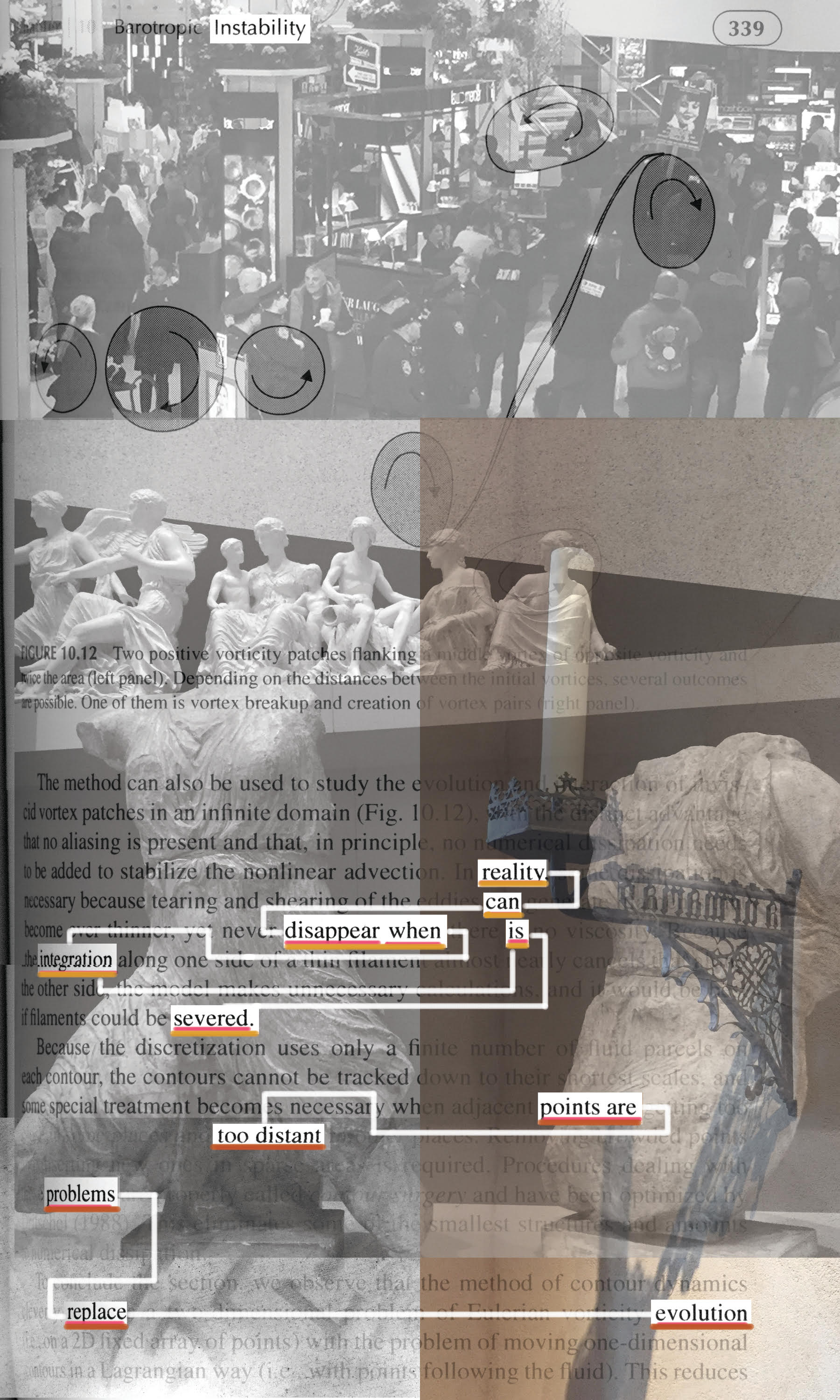 DISPLACEMENTS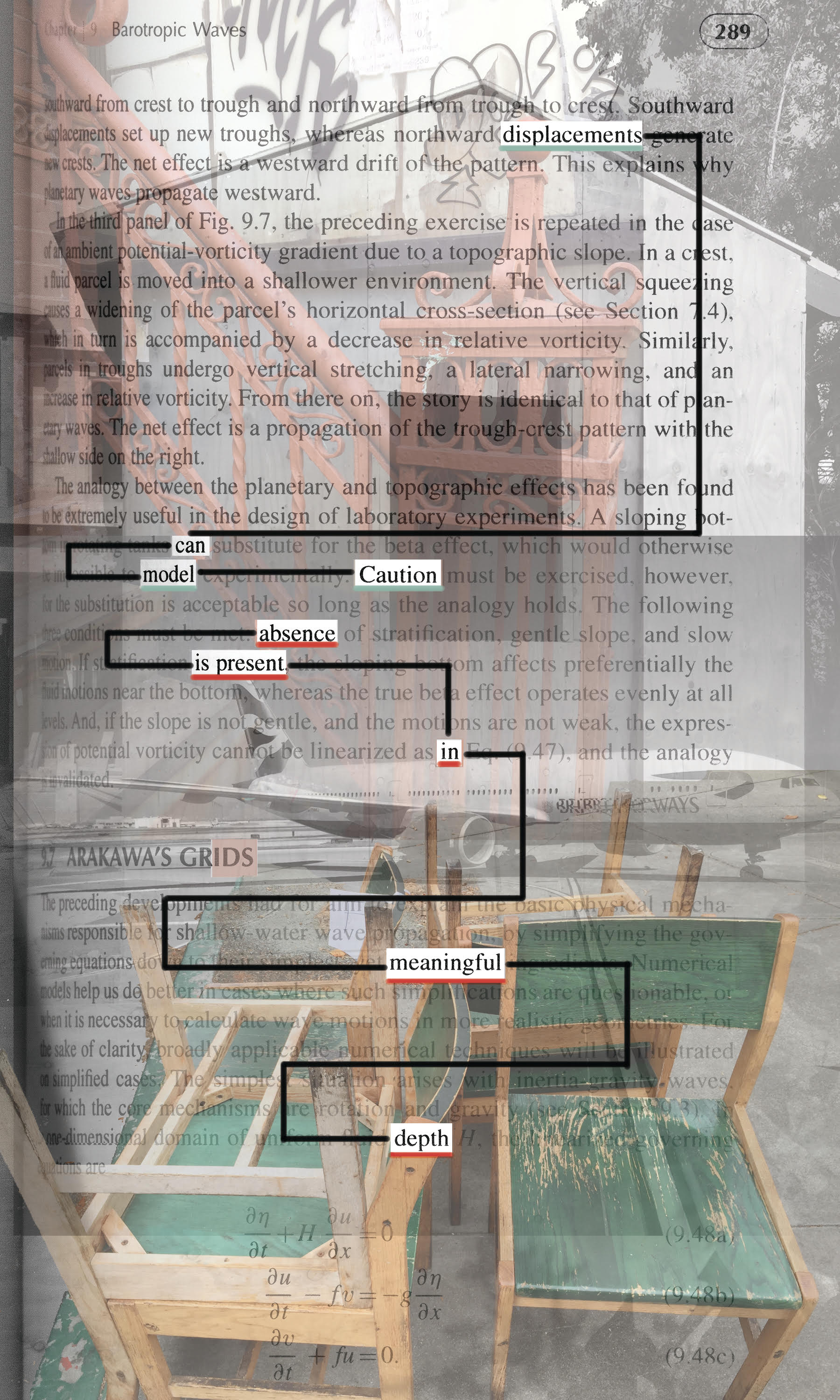 Method: Looking for a dry source in my house, I happened upon a fluid dynamics textbook, Introduction to Geophysical Fluid Dynamics: Physical and Numerical Aspects. Benoit Cushman-Roisin, Jean-Marie Beckers. 2nd Edition.
All photos are my own: INSTABILITY:  Black Lives Matter demonstration in Macy's, NYC; statues and casts at The Parthenon, Nashville, TN; candle at The Cloisters, NYC; tire tracks, Berkeley, CA
DISPLACEMENTS: chairs at the curb, Berkeley, CA; airplane, JFK airport; house construction, Santa Monica, CA; red railing & graffiti, NYC
Alisa Golden writes and makes art under the imprint, never mind the press. She is the editor of Star 82 Review.