J.I. Kleinberg
trial and error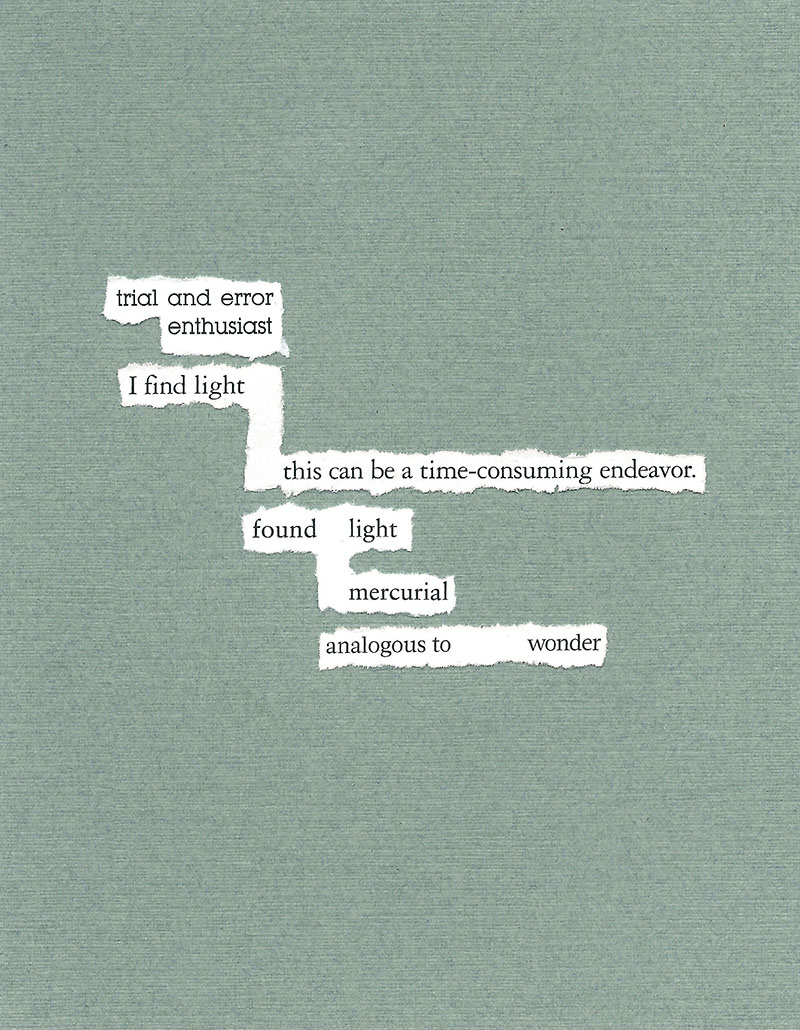 ---
Source & Method
Each contiguous fragment of text (roughly the equivalent of a poetic line) is removed from its original sense and syntax. Poems are built, in most cases, from lines sourced from different magazines.
Fine Gardening – April 1990, Horticulture – November 1992, Artforum – March 2019, Food & Wine – October 2005
---
J.I. Kleinberg's visual poems have been published in print and online journals worldwide. An artist, poet, freelance writer, and dedicated finder of words, she lives in Bellingham, Washington, USA, and on Instagram @jikleinberg.
---