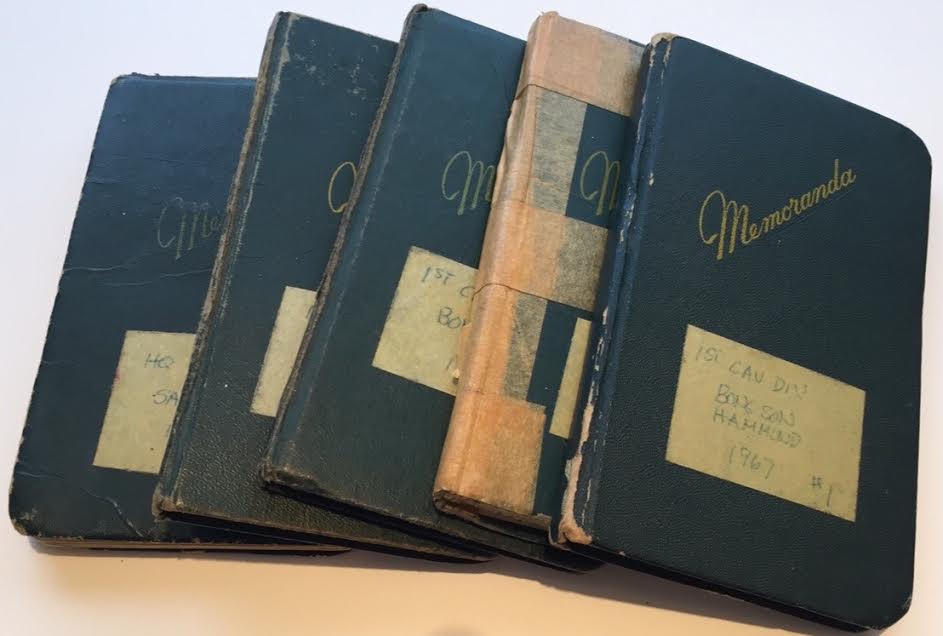 Walking is Not Walking

Not in this blind tangle of growing, dying
and dead things all mixed and mingled
an impossible mass with a strange springiness,
that gurgles, rolls and grabs, full of moving things,
little and big, everywhere soft, rotting, slippery,
an oily mush of roots, stalks and vines, overhung
with great masses of living and dead vegetation
hanging to the ground, mixing with things growing up:
no fixed surface, nothing to call ground. Hard to believe
that far, far below there must be rock. Eternities
of dead things, rooted through with living things,
a thousand feet from rock to sky.
This is what looked from the air so even
and green, a soft green blanket.
Source: This is from a collection of found poems elicited from my late father's journals and letters while he was an officer and infantryman in Vietnam and Cambodia. My father served two tours during the Vietnam War, from 1966-67 and 1969-70. He earned the Silver Star and various other commendations.
Method: I have extracted images and passages from my father's letters, notebooks, and papers—adapting his language and visuals for poetic forms (one image of several of his notebooks attached for interest). Each poem adapts one or more of his passages, contemporaneous with wartime experience. My father, General John R. Galvin (USA, Ret.), made a career in the military, retiring from the U.S. Army in 1992 after a final assignment as Supreme Allied Commander Europe, head of NATO forces, at that time 16 nations. He published four books, including a 2015 memoir, whose publication I assisted extensively as his health failed. My father had a writer's eye for telling details of combat and deployment. The poem represents a portion of a larger body of work I consider our posthumous collaboration.
Kathleen Galvin is completing a graduate degree in creative writing. Her work adapts language and imagery from the wartime journals of her late father, General John R. Galvin (USA, Ret.), including papers that informed his final book, "Fighting the Cold War: A Soldier's Memoir" (University Press of Kentucky, 2015).