A Black and White Erasure, for Paris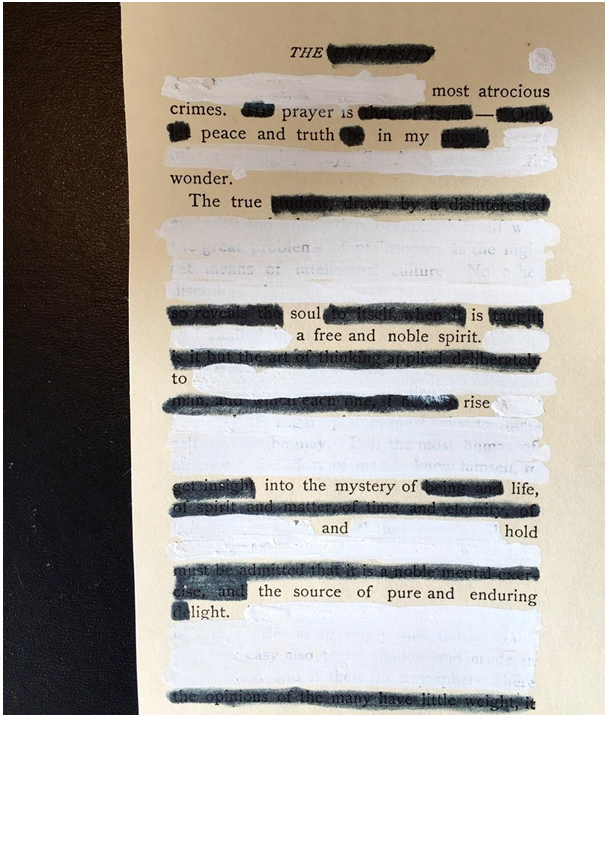 The Most Atrocious Crimes
Prayer is
peace and truth
in my wonder.
The true soul
is a free and noble spirit
to rise into the mystery of life
and hold the source
of pure and enduring light.
Source text: J.L. Spalding, "Opportunity," 1990
Kelly DuMar is a poet, playwright and workshop facilitator from the Boston area. Her poems are published in many literary magazines, including Lumina Online, Corium, and Cape Cod Review, and her award-winning poetry chapbook, "All These Cures," was published by Lit House Press in 2014. Her award winning plays have been produced around the US and Canada, and are published by dramatic publishers. Kelly founded and produces the Our Voices Festival of Women Playwrights at Wellesley College, now in its 10th year. She serves on the boards & faculties of The International Women's Writing Guild, and the Transformative Language Arts Network.