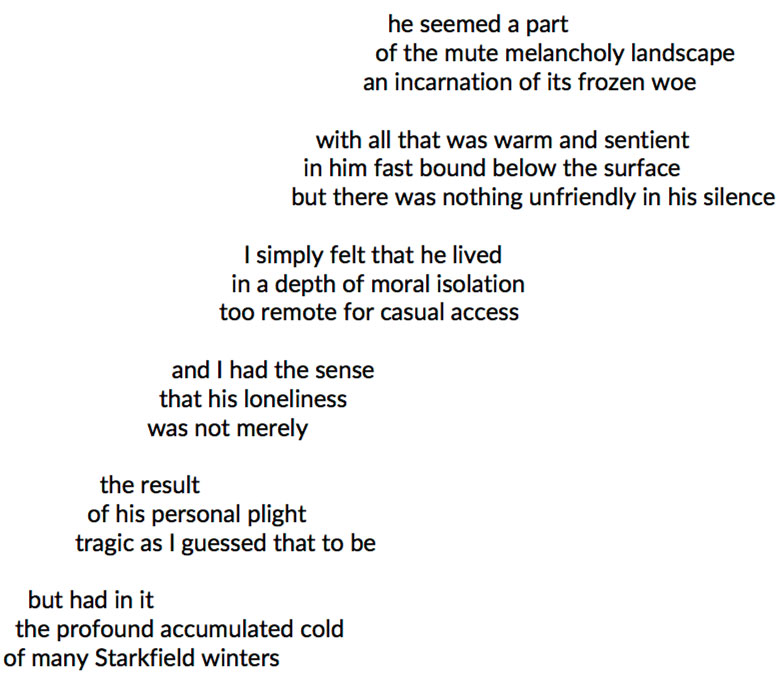 Source: Preface to Ethan Frome by Edith Wharton
Method: My method for crafting my found poems involves setting rhythmic text from public-domain works in a visual pattern or in an established verse form.
Bill Yarrow, Professor of English at Joliet Junior College and an editor at the online journal Blue Fifth Review, is the author of The Vig of Love, Blasphemer, Pointed Sentences, and five chapbooks. His work also appears in Aeolian Harp, Volume One and Beginnings: How 14 Poets Got Their Start.